train safari through southern Africa
, enjoy the comfort of never having to pack and unpack or drive! Choose the level of luxury and type of great train journeys that suit you and enjoy a unique African rail safari.
Take an Africa luxury train travel journey on the magnificent Rovos Rail, famous for traversing South Africa train travel routes in luxury and elegance. Shongololo Express offers more modest facilities and exciting rail routes through Southern Africa.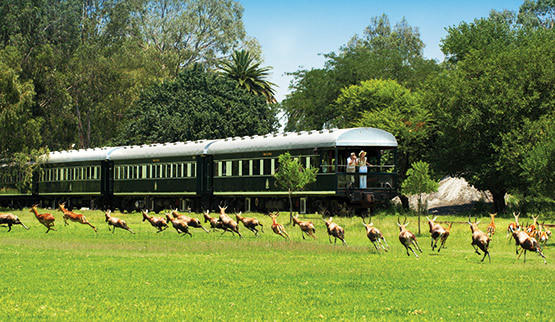 Rovos Rail Train Safari Routes
Rovos Rail is one of South Africa's finest and most luxurious trains. Trains travel through the heart of Africa combining magnificent scenery with the elegance and glamor of the golden age rail travel.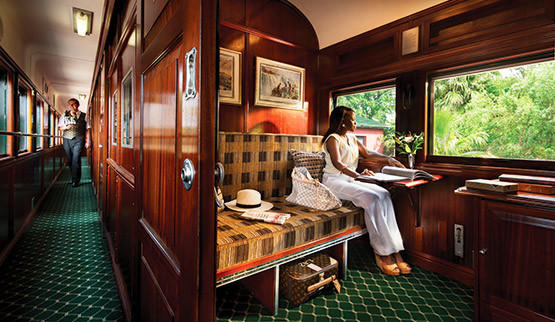 Rovos Rail Train Travel Info
Since being established in 1989, Rovos Rail has earned a reputation for providing world class train travel in Africa. Experience five-star cuisine and luxury aboard this elegant locomotive.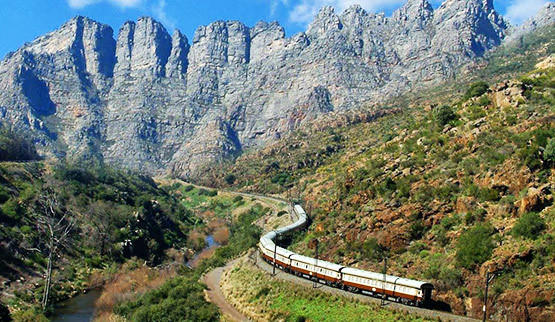 Shongololo Train Safari Routes
Guests comforts are attended to from the departure moment; comfortable accommodation, meals, recreation and sightseeing. Shongololo Trains traverse six countries in Southern Africa.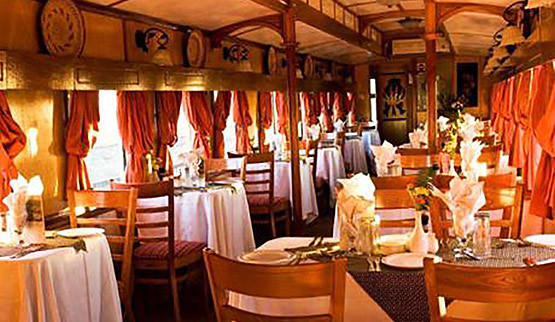 Shongololo Express Train Travel Info
Shongololo Express provides a very special rail safari experience for its guests at more affordable prices. Awake each morning to a fresh vista on Africa and the anticipation of new and exciting adventures.
Unforgettable Luxury Train Safari in South Africa
Join an unforgettable African train safari. Explore various countries in southern Africa and encounter a range of interesting cities, white beaches, fascinating game parks, historical sights and scenic splendors.
Contact us
for bookings and more info on these superb South Africa rail tours.